Official Author Site of
Sylvia Engdahl

Now with Improved navigation to over 80 pages of information and essays about my books, space, medical policy, and more.

Coming Soon!
Reflections on the Future: Collected Essays

I'll soon be publishing an ebook containing 26 of my essays, including two autobiographies--the one from Contemporary Authors plus a newer one. Most but not all of these essays are also at this website, but as some are quite long, you may prefer to read them in Kindle or epub format. Here are links to the online versions of the newest ones.

Reflections on Enchantress from the Stars
A more detailed and formal presentation of things I have been saying about the story in my FAQs and elsewhere for many years--comments on interpretations that trouble me. Please read it, especially if you are a teacher who has discussed the book with young readers.

Update on the Critical Stage
An explanation of why I feel The Far Side of Evil is not outdated, plus my recent thoughts about the theory of the Critical Stage presented in that novel. Read it if you have any interest in my ideas about the importance of space colonization--or if you feel the problems on Earth should be solved before we attempt to establish colonies. (Please note that The Far Side of Evil is not a "sequel" to Enchantress from the Stars -- it is a completely independent story intended for a different audience, older teens and adults.)

Faith as the Focus of Children of the Star
The intended themes of the trilogy, and why the third book appeared long after the first two. (Contains major spoilers; don't read it until you have read the whole trilogy.)

Space Colonization, Faith, and Pascal's Wager
An essay recently published in The Space Review, arguing that although we have no evidence that large-scale space colonization will become possible, it is not irrational to have faith that ultimately it can ensure the long-term survival of humankind.

Space Age Mythology Revisited
The one thing in my Space Age Mythology series that's no longer true, and what the change reveals about public attitudes toward space.

Transhumanism Is a Dead End
An essay arguing that the premises underlying transhumanism will retard scientific understanding of the human mind. Portions of it were originally posted in 2003 in an online forum.

The Worship of Medical Authority
Introductory material for a Media Studies course I taught in 1995 about public attitudes toward medical care. I have updated it only to include references to Stewards of the Flame, which was written ten years later.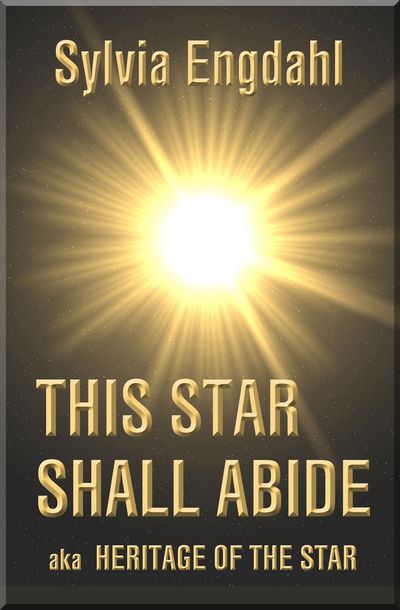 Which book should I read first?

My novels are very different from each other and people sometimes don't realize that they might not have begun with the one they would be most likely to enjoy. Here are some suggestions for choosing where to start.

If you are in 5th or 6th grade you should start with Enchantress from the Stars, and you probably won't like any of the others until you are older.

If you are in 7th or 8th grade you should start with Enchantress from the Stars, This Star Shall Abide, or -- if you are a girl who likes romance -- Journey Between Worlds. (I don't recommend The Far Side of Evil to readers below high school age.)

If you are in 9th or 10th grade, you will want to read Enchantress from the Stars if you enjoy stories told in the style of fantasy, but you don't have to read it first. And if you prefer books that aren't at all like fantasy, you should start with This Star Shall Abide, The Far Side of Evil, or Journey Beween Worlds.

If you an adult or a high school junior or senior, you can start with any of the above, but may prefer to read Children of the Star or Defender of the Flame first.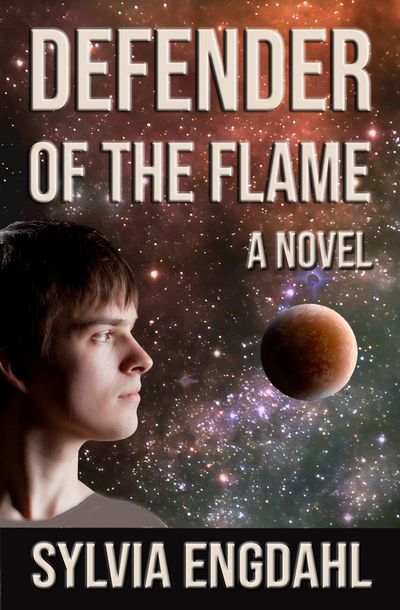 If you are an adult and the controversial medical theme of Stewards of the Flame appeals to you, then read it before the other "Flame" books. If it doesn't, then Promise of the Flame can be read first. Neither of these is suitable for YA readers, and neither needs to be read before Defender of the Flame if you prefer to skip them. Some adult readers like Defender much better.
Titles not mentioned above are sequels and shouldn't be read until after the books that precede them.


An update has been added to my autobiography. My autobiography, which was published in Contemporary Authors, Vol. 195 (Gale, 2001), Something About the Author, Vol. 122 (Gale, 2001), and originally in Something About the Author Autobiography Series, Vol. 5 (Gale, 1988), is now here at this site, with many pictures. (In the past it has been available only in large libraries or in online databases that require a library card to access.) I have just added an update section that does not appear in the published version, telling about the many important changes in my life since 2001.


I no longer sell sIgned copies of my books. I have given up my home and now reside in an assisted living facility, so I no longer have room to keep any extra copies of my books. All my extras have been given away or donated to the Friends of the Library. Of course, paperback editions of most can still be obtained from Amazon.com. They can also be ordered from other bookstores (although I receive very little royalty on those sold elsewhere because of the distribution cost).


Free ebooks to owners of paper editions. If you ever bought a new hardcover or paperback copy of one of my books (except Enchantress from the Stars) at Amazon.com you are entitled a free copy of its Kindle edition through the Matchbook program. The Kindle price will automatically show as zero on your account. If you bought a copy directly from me or from another store and would like an ebook copy, let me know and I will send you one.