Official Author Site of
Sylvia Engdahl

Now with Improved navigation to over 90 pages of information and essays about my books, space, psi, medical policy, and more.

Now available: ebook and large paperback editions of Enchantress from the Stars

At long last, Kindle and epub editions of Enchantress from the Stars are here -- and also a brand new paperback edition in a larger size than the Firebird edition, with a beautiful new cover. They were published on April 10 by Bloomsbury and can now be purchased at Amazon, Amazon UK, Barnes & Noble, Kobo, or iTunes.

This edition contains some minor wording changes, mainly to replace the generic use of masculine nouns and pronouns with gender-neutral language. That was the only thing in the book that was outdated, despite the 48 years that have passed since its first publication. I'm happy that it's being made available for a new generation of readers to enjoy.

Be sure to read the FAQ about the book at this site, and also--especially if you're a teacher or other adult who has discussed the book with young readers--my essay Reflections on Enchantress from the Stars.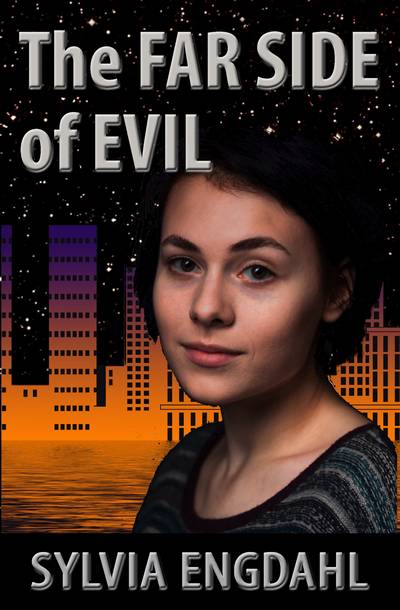 More new paperback editions

I have recently issued new paperback editions of The Far Side of Evil and Journey Between Worlds, which were out of print. Because many copies of the Firebird editions are still available from book dealers, there may not be a large demand for these, but I wanted them to be available to libraries that can order only from standard distributors. Also, these are large size paperbacks, not mass-market size, so some readers will prefer them.

The Far Side of Evil has a new cover, which is now also used on the ebook. This is the first time I personally, as distinguished from a publisher's artist, have ventured to portray Elana. In the two books about her I carefully avoided saying what she looked like, since the question of whether she's descended from people of Earth is meant to be an open one. But most of the other editions' covers have shown her in one way or another, so I decided to offer my own visualization, and I have depicted her as of mixed Terrestrial race. Of course, in this book she is older and in a darker situation than than in Enchantress from the Stars, so looks different from what readers of that book may have imagined.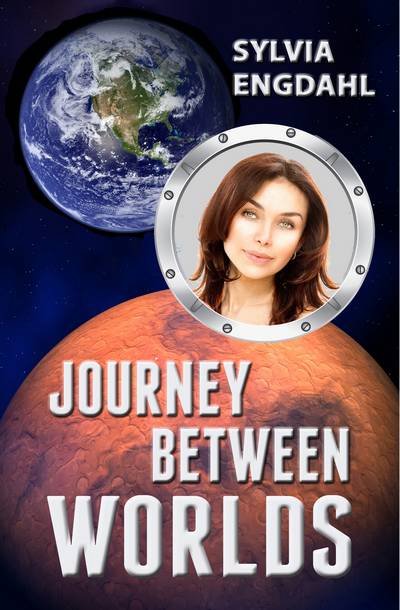 Which book should I read first?

My novels are very different from each other and people sometimes don't realize that they might not have begun with the one they would be most likely to enjoy. Below are suggestions for where to start.

If you are in 5th or 6th grade you should start with Enchantress from the Stars, and you probably won't like any of the others until you are older.

If you are in 7th or 8th grade you should start with Enchantress from the Stars, This Star Shall Abide, or -- if you are a girl who likes romance -- Journey Between Worlds. (I don't recommend The Far Side of Evil to readers below high school age.)

If you are in 9th or 10th grade, you will want to read Enchantress from the Stars if you enjoy stories told in the style of fantasy, but you don't have to read it first. And if you prefer books that aren't at all like fantasy, you should start with This Star Shall Abide, The Far Side of Evil, or Journey Beween Worlds.

If you an adult or a high school junior or senior, you can start with any of the above, but may prefer to read Children of the Star or Defender of the Flame first.

If you are an adult and the controversial medical theme of Stewards of the Flame appeals to you, then read it before the other "Flame" books. If it doesn't, then Promise of the Flame can be read first. Neither of these is suitable for YA readers, and neither needs to be read before Defender of the Flame if you prefer to skip them. Some adult readers like Defender much better.

Titles not mentioned above are sequels and shouldn't be read until after the books that precede them.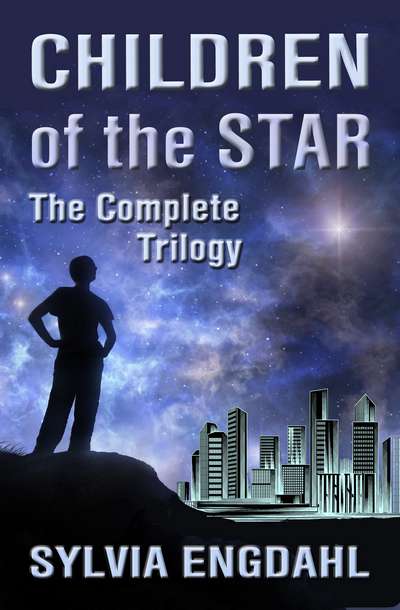 All my ebooks except Enchantress from the Stars and the omnibus editions are priced at $2.99. Enchantress costs more because it was issued by a traditional publisher rather than by me. On the other hand, its paperback edition is priced lower than the paperbacks issued by me, since traditional publishers print many copies at once, whereas indie paperbacks are produced one at a time by means of relatively expensive print-on-demand technology.

Latest versions of my Kindle books are available to previous buyers. As you probably know, you can download a Kindle book as often as you want to your devices but you will always get the version current at the time you initially bought it, not any corrected one that the author has uploaded since then. This is because you may have notes and highlights that go with your initial version. However, in October 2017 Amazon made the current versions of my books available to people who purchased them before that date. These versions do not contain any changes to the text of the books (except that if you bought them long ago, many typos have been corrected since the version you got). Their purpose is to take advantage of features not available on older Kindles.
If you have a recent Kindle, Kindle Fire, or mobile device, you will now see a list of chapters when you click on Go to Table of Contents, chapter headings while you are reading, and enhanced typesettmade ing including hyphenation; and you can go forward and back by chapter. I have also made indentation, heading sizes, and image sizes more responsive to different devices. (If you have a really old version of the Flame novels, you will notice links to the numbered sections at the beginning of each part, which I added those several years ago.)
To get the new versions, go to "Manage Your Content and Devices" at Amazon and look at the list of books you have bought. There will be a box that says "Update Available" under each title to which it applies. Click on it and the new version will replace the old one in your library (be sure you have selected the option to archive your notes on each device, if you've made any.) The new version will appear on devices on which the old one is currently present. If you have archived it, you need to download it manually.


Latest book: Reflections on the Future: Collected Essays. I've recently published an ebook containing 28 of my essays, including two autobiographies illustrated with photos. Most but not all of these essays are also at this website, but as some are quite long, you may prefer to read them in Kindle, epub, or pdf format. It's $2.99 at all retailers. Here's a list of the contents and purchase links.

An update has been added to my autobiography. My autobiography, which was published in Contemporary Authors, Vol. 195 (Gale, 2001), Something About the Author, Vol. 122 (Gale, 2001), and originally in Something About the Author Autobiography Series, Vol. 5 (Gale, 1988), is now here at this site, with many pictures. (In the past it has been available only in large libraries or in online databases that require a library card to access.) I have added an update section that does not appear in the published version, telling about the many important changes in my life since 2001. This autobiography also appears in my ebook Reflections on the Future, without the update but accompanied by a new essay that's not online, "Looking Back from My Eighties."

I no longer sell sIgned copies of my books. I have given up my home and now reside in an assisted living facility, so I no longer have room to keep any extra copies of my books. All my extras have been given away or donated to the Friends of the Library. Of course, new paperback copies of most can still be obtained from Amazon.com. They can also be ordered from other bookstores, although I receive very little royalty from such sales because of the distribution cost.

Free ebooks to owners of paper editions. If you ever bought a new hardcover or paperback copy of one of my books (except Enchantress from the Stars) at Amazon.com you are entitled a free copy of its Kindle edition through the Matchbook program. The Kindle price will automatically show as zero on your account. If you bought a copy directly from me or from another store and would like an ebook copy, let me know and I will send you one.